Bloudíte po městě, lidí nikde moc není, každý z nás co nejrychleji nakoupí a pryč z obchodu. V roušce  se špatně dýchá. Mám pocit, že lidé se nechtějí o ničem bavit, zlobí se, nevědí na čem jsou.
Opatření vlády jedni sledují s respektem a jiní s despektem. Všichni potřebujeme mít jistotu, mít se čeho držet.  Z řad odborníků jsou slyšet nestejné názory. Hodně nás to všechno rozlaďuje a mate.
Kde je pravda? Je nutné žít v tomto rozpoložení? Nevědět, nemít odpovědi na logické otázky, které všechny trápí….
Ať už je to tak nebo tak, žije se nyní špatně. Lidé  jsou velmi skeptiční, ochromení svou bezmocí. Pocit, byť jen pomyslné svobody se vytrácí.
 Hodonín, spící město a nechce se probrat ze spáku a poprat se s tou neurčitou mlhavou tmou.
Každý pokus probudit se je dobrý, každá akce byť pro malé skupinky pomáhá……Možná takovou akci bych mohla spolu s vámi uspořádat právě u vás.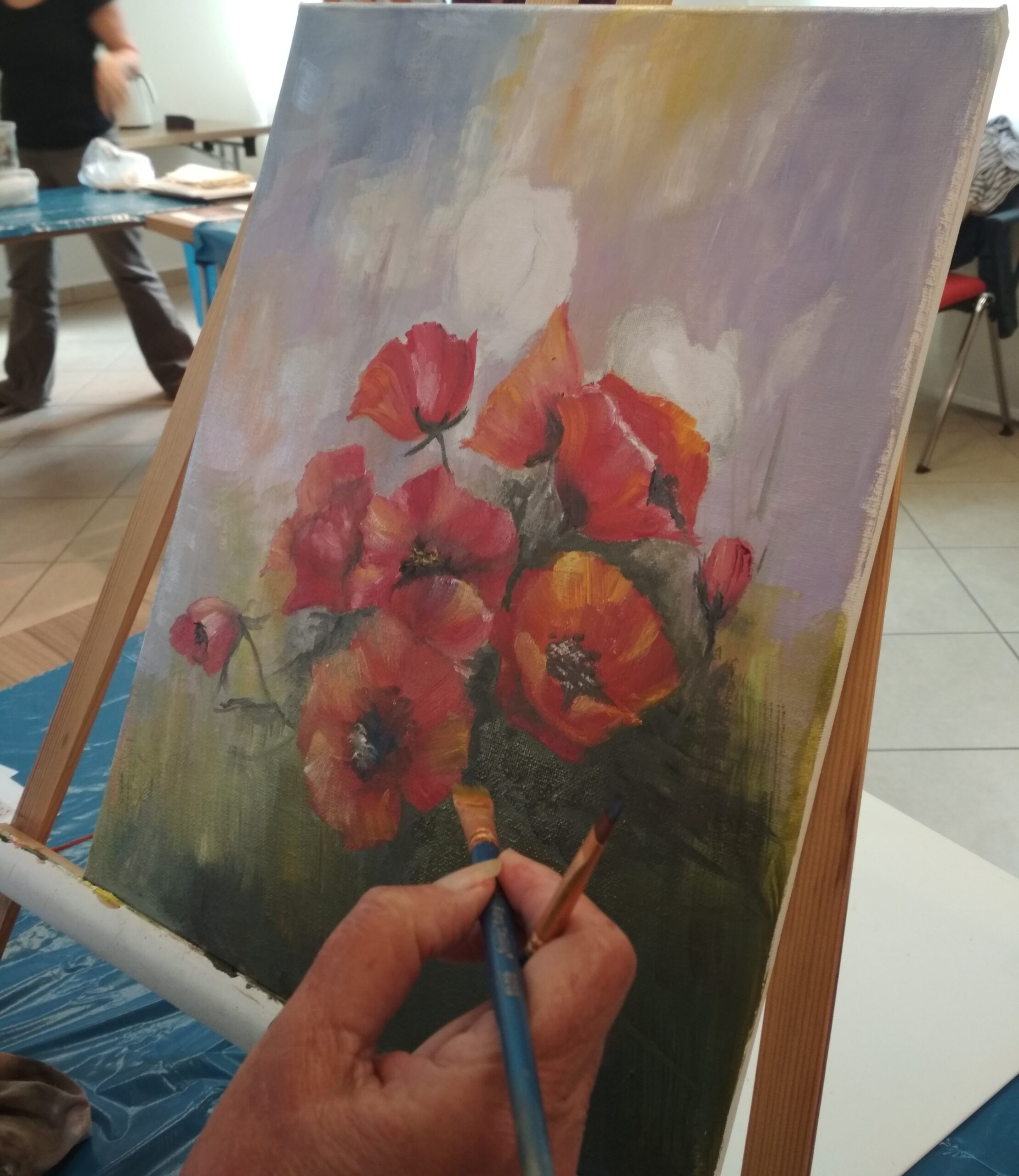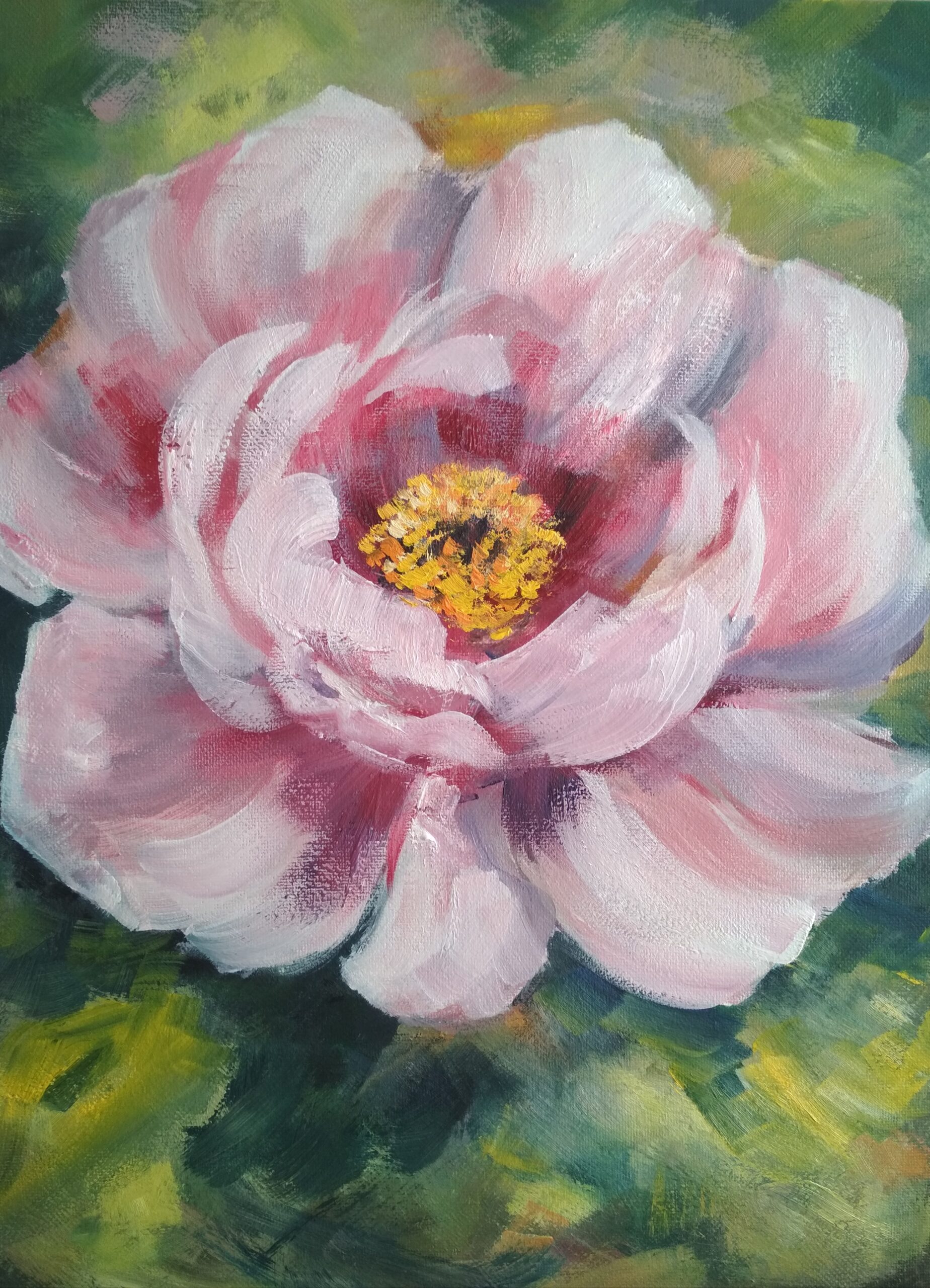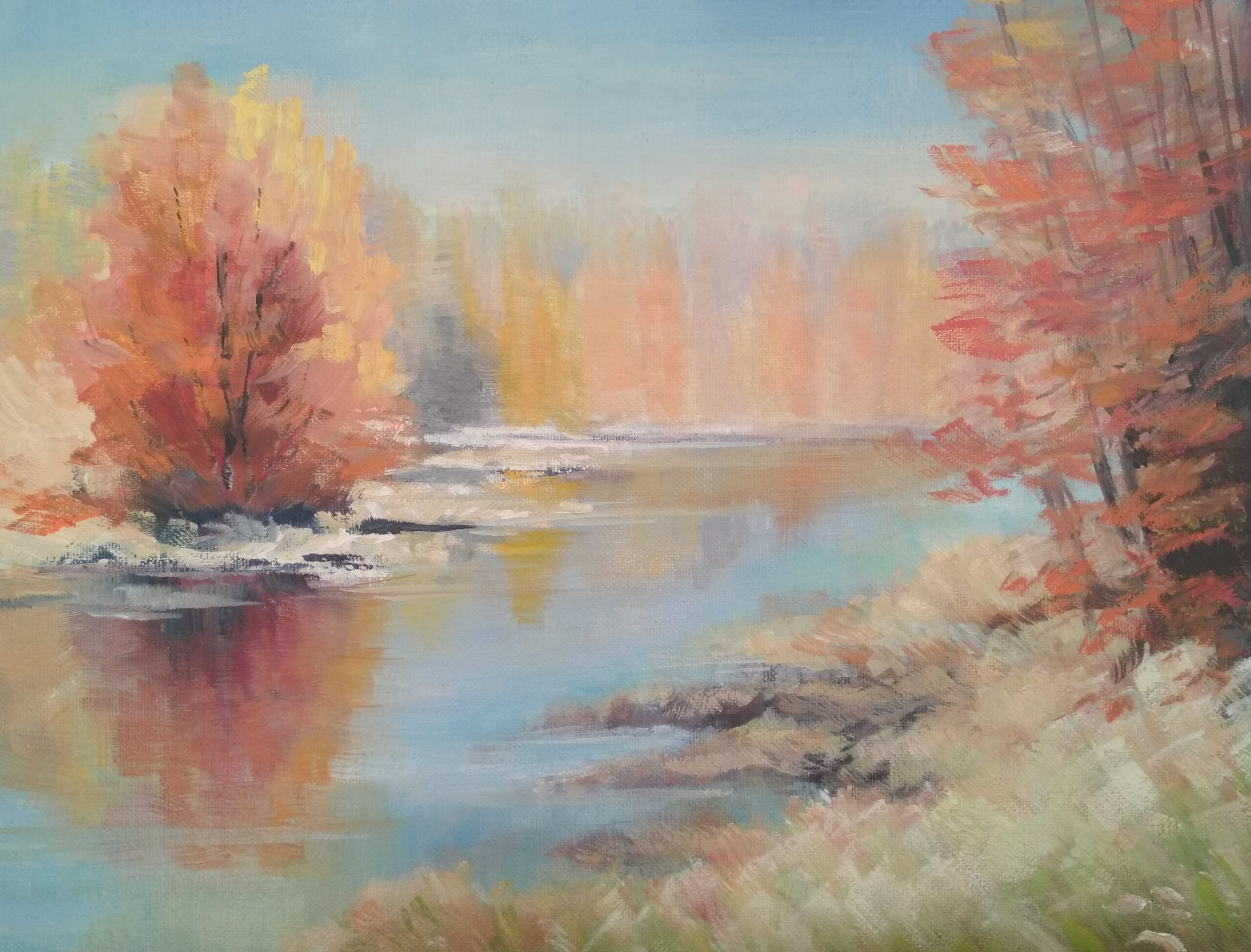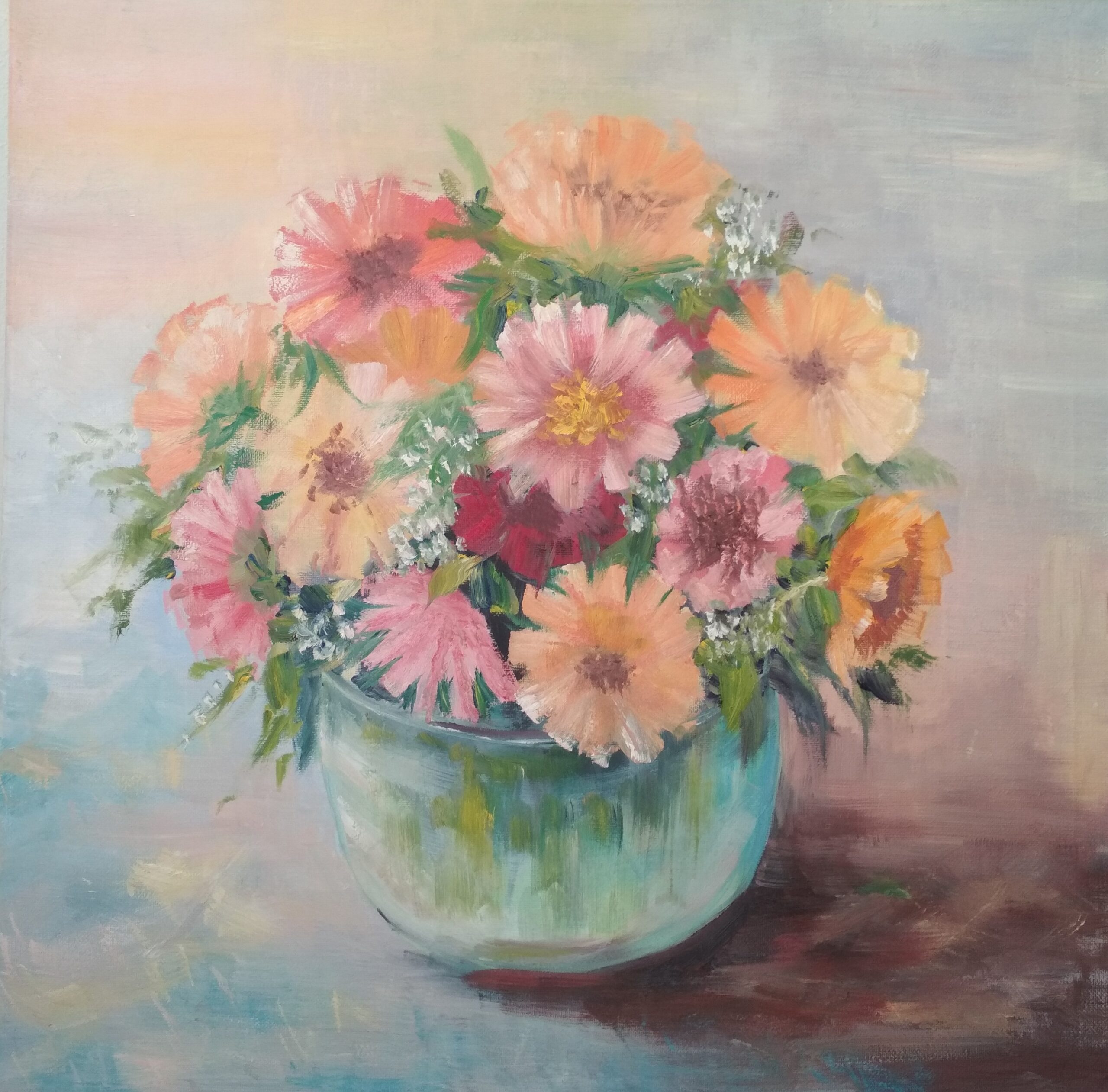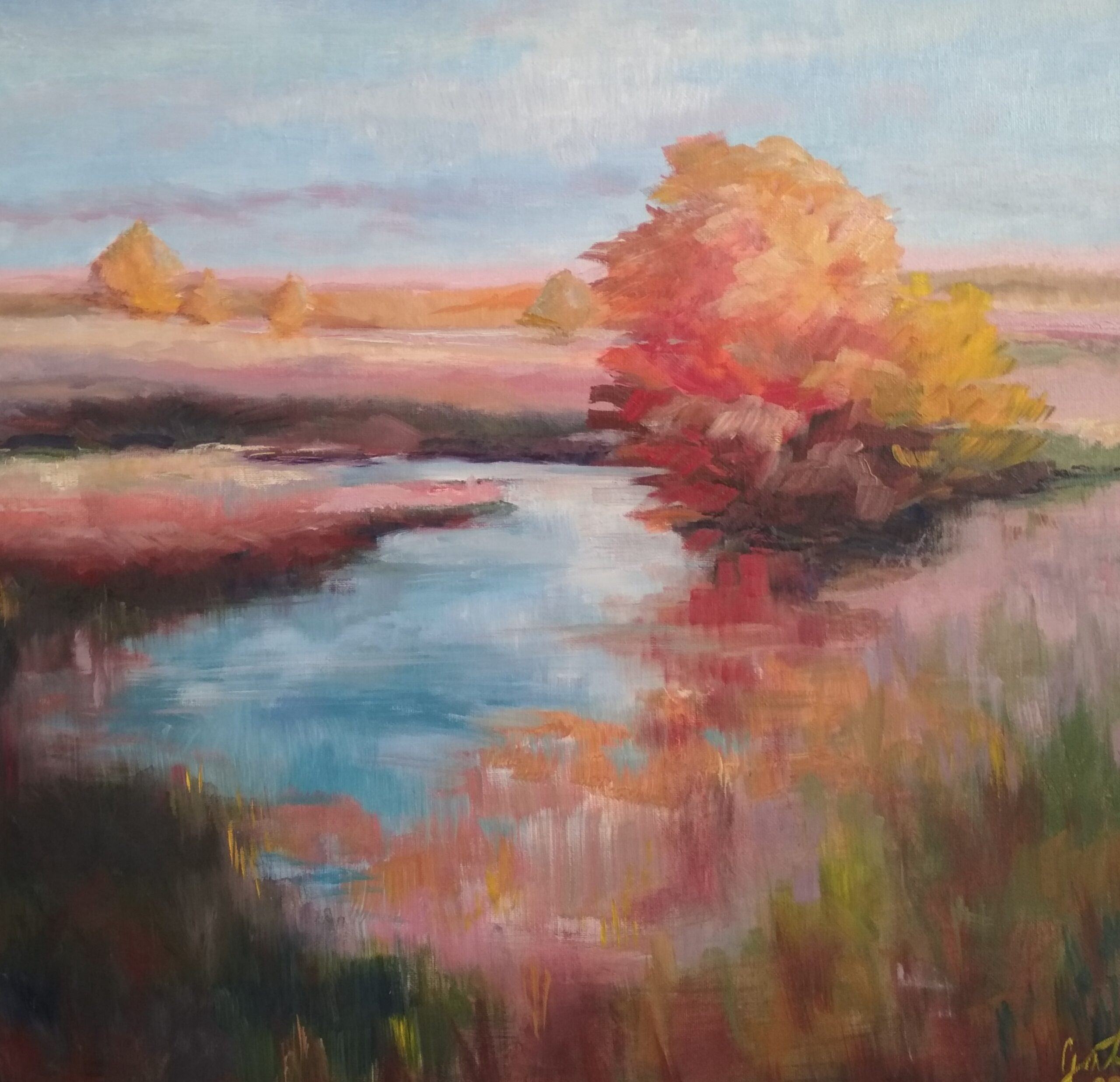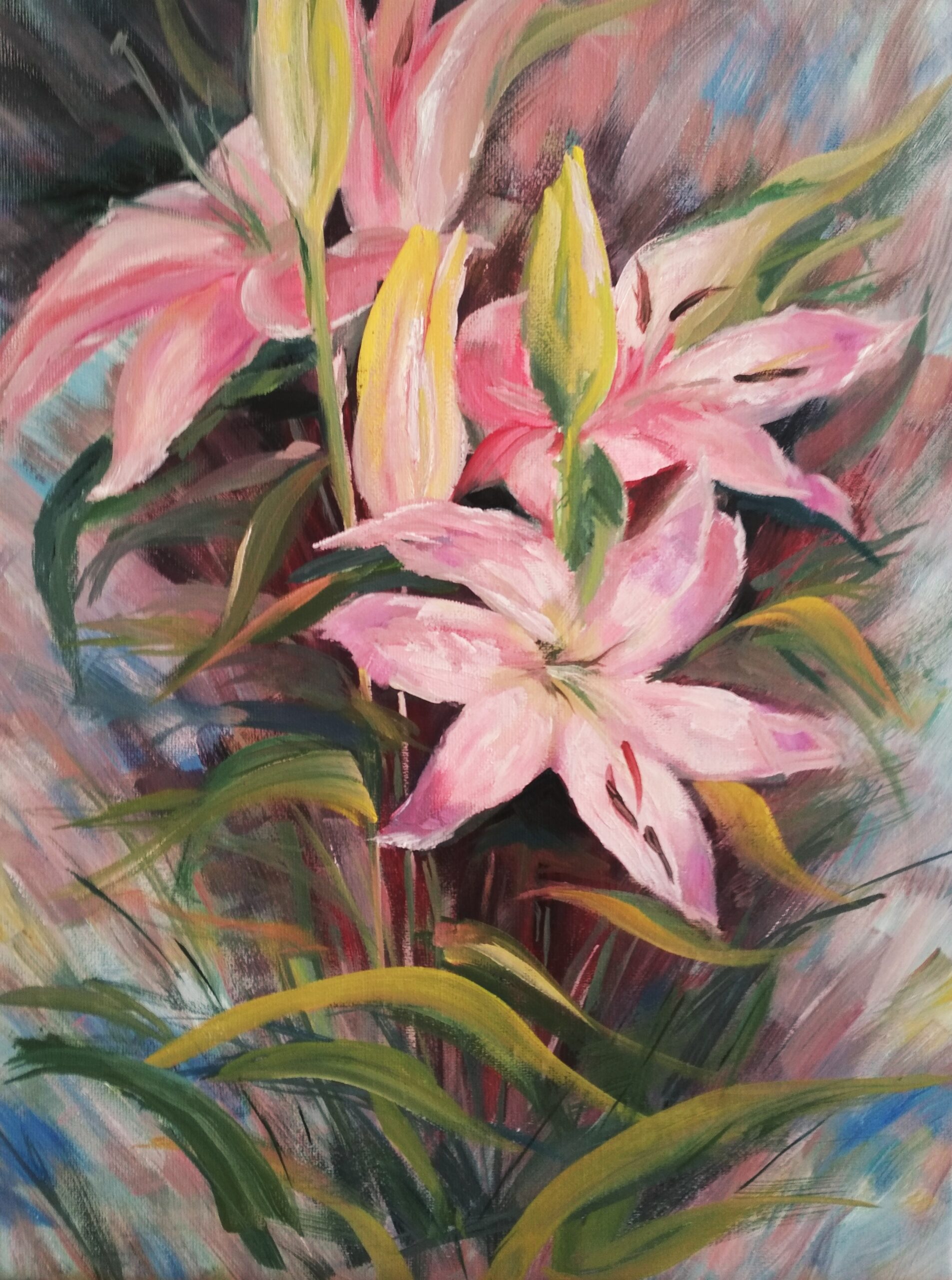 Chce to změnit myšlení lidí. Je třeba žít normálně, být činný a vědomý. Starat se o své zdraví fyzické a psychické, chodit ven do přírody, ale i mezi lidi, samozřejmě mezi zdravé lidi.
Tak jsme to vždy dělali, že jsme nechodili na návštěvu k nemocným s virovým onemocněním. Starat se o zdraví však neznamená zavřít se a nikam nevycházet. Naopak sociální kontakt funguje, sdílení se funguje, činnost, jakákoliv funguje a chrání nás před depresí, před obavami a smutnými myšlenkami. Když ne ve velkých skupinách, tak v malých, s partnerem, s kamarádkou, jít na procházku do přírodu, příroda je lék, činnost je lék.
Zorganizovala jsem workshop olejomalby v Regionálním centru v Hodoníně, kde jsou těmto aktivitám nakloněni.  A povedlo se. Malířky, začínající a pokročilé, malovaly s opravdovým nadšením. Velmi uvolněně a v pohodě vznikly moc krásné obrazy.
Děvčatům se rozzářily oči. Stálé úsměvy na tváři jsem viděla, kdykoliv jsem se rozhlédla. Sdílení a poznávání se, nás obohacovalo a to vše jakoby se stalo lékem na tuto setmělou dobu.
 A tak nějak to má být, tak to mám ráda a to je to co  mě přináší radost z této práce. Byl to jeden z nejlepších víkendů v posledním třičtvrtě roce. Bude zase lépe, jen se nepoddávat té nenáladě, která nyní má převahu a která nás dusí…
Děkuji, milí přátelé, bylo to osvěžující a moc krásné víkendové tvoření….