Morava a já
Morava  – to je to , co mě baví, to je inspirace, oddech, relaxace a velká láska.
Moravo – lásko má, jediná, tak pomalá až unylá,
s jarem, když přijde proud tvého tání,
já opět přičtu rok k vlastnímu zrání.
Moravo – lásko má, jediná, tak moudrá jsi a vnímavá,
pohladím vlnky tvé  hladiny a  jak oka bych se dotkla,
a ty hned, dej pozor na mé hlubiny, tam nástrahy mám, oka.
Moravo – lásko má, jediná, život mi jak tok tvůj plyne a bez ohledu na vše jiné,
já beru všechno, všechno co mi dáš,
řeko má, vždyť já vím, ty dávno už  můj vkus znáš.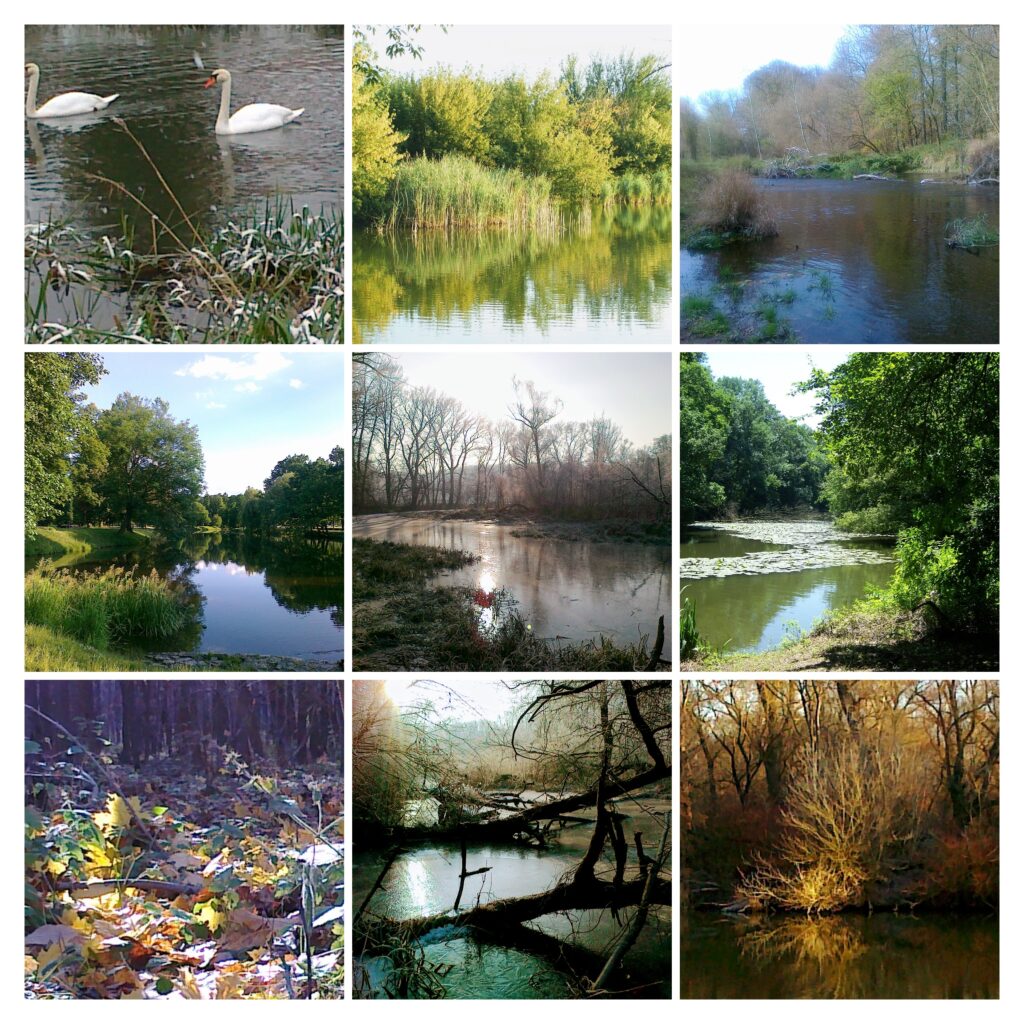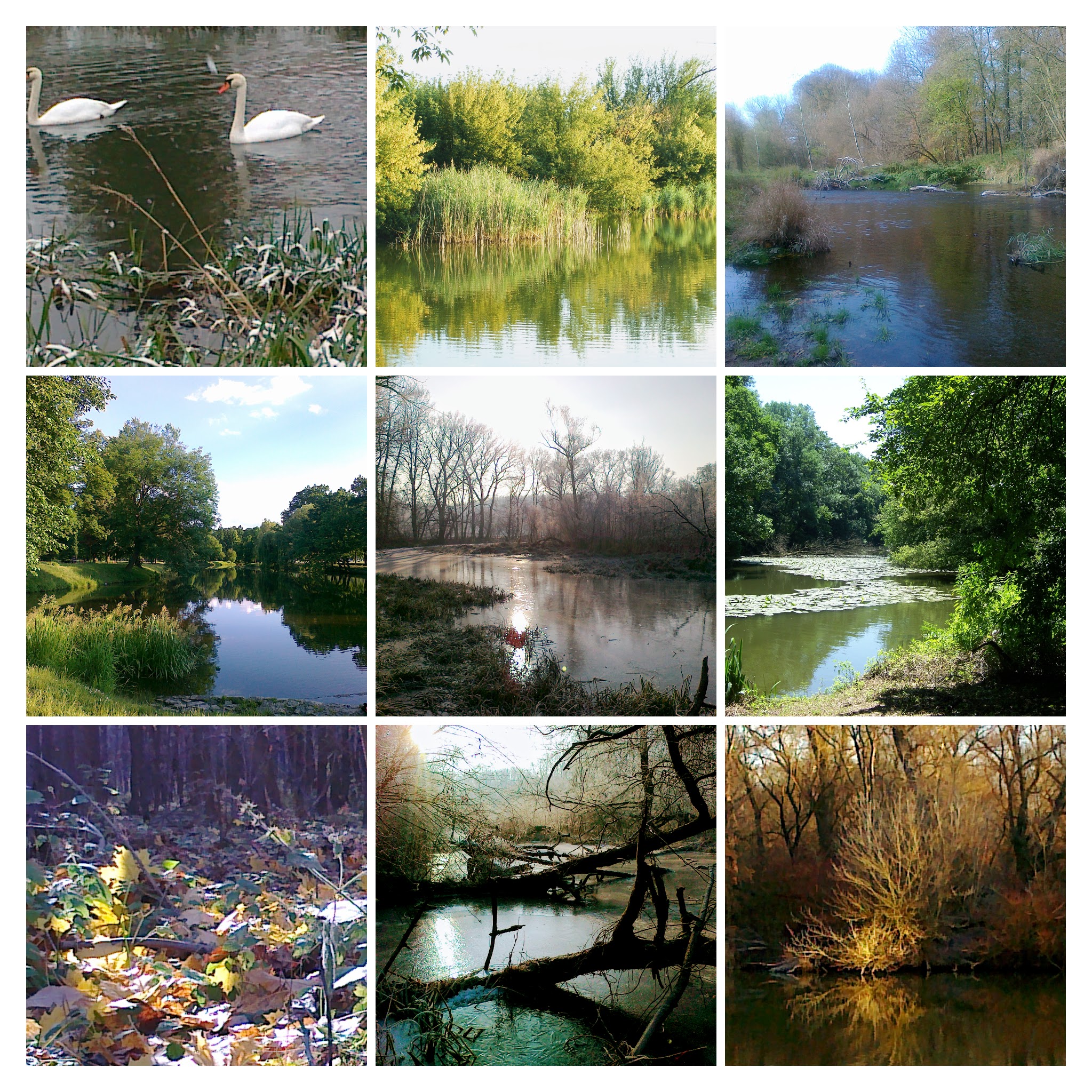 K Moravě a jejím ramenům chodím stále, obcházím a fotím, brouzdám se  a sním, toulám se a nechce se mi  zpět.
Tak to je. Cítím se tu skvěle, všude je plno ptačího zpěvu, plno zvuků a  zeleně. Lužní les, je krásný, tak nějak jinak, má svá zákoutí, která se stále mění. Voda je zde  tvůrce všeho, voda daruje svěžest a energii , při suchu se všechno ztratí. Kde je dost vody, je dost zvěře. Kde je voda, je plno zeleně. Nemohu se toho nabažit, prodírám se znovu a znovu na místa , která mám ráda, znovu a znovu fotím a fotím. Propadám se do opuštěných chodeb bobrů a koukám s údivem na druhou stranu, kde bobr, taky s údivem zas kouká na mě.  Do očí mi švihají větve a nohy mi oplétá svízel s kopřivou. Každé jaro vítám labutě, mé kamarádky samotářky a s napětím čekám, kolik že letos bude mladých. Pozoruji volavky popelavé i bílé, nezbedy veverky, ptáčky zpěvavé a všechno co se pohybuje na obloze nebo mezi větvemi stromů či nad vodou. Vyhýbám se černé zvěři a respektuji jejich chodníčky a i tak je často potkám nebo vidím z dálky. Srnčího je tu plno, objeví se místy i liška .
     Miluji to tady. Co si mohu víc přát. To je můj svět.
Ptáte-li se tedy na inspiraci pro obrazy z přírody, kde ji čerpám, tak tady, na meandrech Moravy